Deck & Patio Contractor Syracuse NY | Custom Outdoor Living Spaces Central New York
Decks & Patios – Custom Outdoor Living Spaces
Quality Custom Decks & Outdoor Living Spaces in Syracuse & Central New York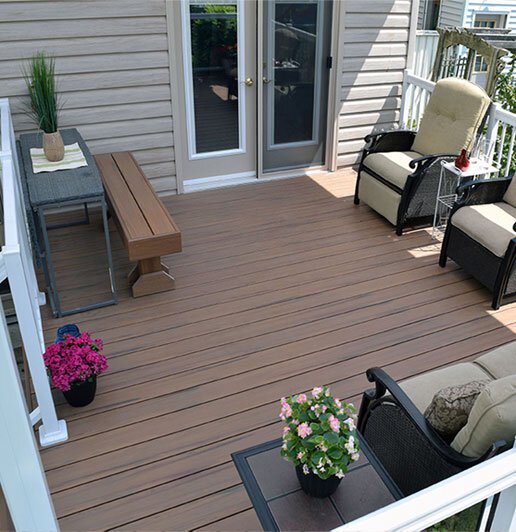 Empire State Professionals is a Syracuse New York home improvement company specializing in custom decks and patios, sun rooms, porches, gazebos and outdoor living spaces. Proudly serving Syracuse and Central New York since 2004, we have developed an unparalleled reputation for quality and excellence in building custom decks and patios, as well as a variety of outdoor living features to enhance your home and add to your lifestyle and living enjoyment.
If you are looking for a Syracuse construction company near you, hire the CNY deck builders you can trust. Whether you are looking for the latest in composite decking or a traditional pressure-treated wooden deck your whole family can enjoy for years to come, you can expect a knowledgeable, expert, friendly crew of local craftsmen who take great pride in their workmanship and make every effort to complete your deck or outdoor living project quickly, skillfully, and economically.
You will also very likely see our company founder, Patrick Johnson, on the job as well, keeping a watchful eye on its progress and keeping you informed every step of the way.
"From Low Maintenance Composite Decks To Traditional Wooden Decks – We Do It All"
Get away to your own private outdoor living space, right in your own backyard. With Empire State Professionals, you can be confident that your new deck (or deck renovation) is in expert, experienced hands. Our experienced designer and deck builders will transform your deck area into an inviting outdoor living area with the highest quality design and workmanship from one of Syracuse and Central New York's leading outdoor deck and patio specialists.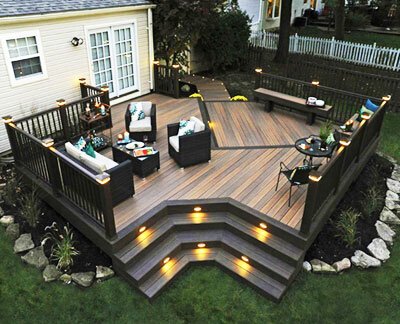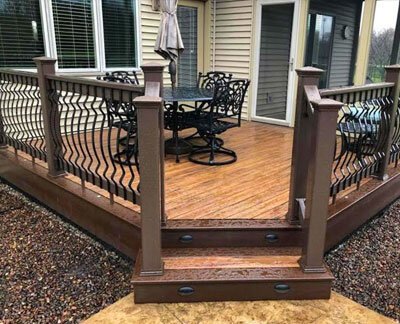 More Than Just Custom Deck Installation and Deck Renovation
Our Syracuse design-build team offers far more than simple deck design and construction. We create inviting outdoor living spaces you can enjoy from early Spring to late Fall regardless of where you live Syracuse and Central New York. We create beautiful, durable, and relaxing decks outdoor living spaces to suit your budget, including screened porches, brick and hardscaped patios, retaining walls, sunrooms, garages, gazebos, and more.
With Empire State Professionals, you have complete design and material flexibility. Together, we can design and create the deck, patio, and outdoor living space you've always wanted. Give us a call and we will start the process rolling with a free on-site consultation and a free estimate.
Schedule Your Free Design Consultation
From functional, modern kitchens and bathrooms, to finished basements, attractive in-law suites, value-enhancing home additions and ADA-certified remodeling, Empire State Professionals, Inc. helps make your home renovation projects a reality.
Our process begins with knowing you and understanding your needs. Call us at (315) 503-0000 or fill out this short contact form. We will get back to you shortly to answer any questions you may have.