Replacement Doors Syracuse | Expert Syracuse NY Door Installation
Replacement Doors Installation & Repair
New Replacement Interior & Exterior Doors
Replacement Doors in Syracuse, NY
If you are looking to replace your interior or exterior doors in Syracuse and Central New York, Empire State Professions is the ideal home improvement company in Syracuse for you. With our team of professional, experience residential and commercial door installers, you can be sure that your
With expert home improvement and home renovations services, Empire State Professionals is here to help you with all your interior and exterior door selection and installation needs with a complete selection of doors and door products. We invite you to contact us to arrange for an on-site consultation to meet and discuss your specific needs.
Empire State Professionals works with the best manufacturers in the residential and commercial door industries to ensure that your new doors – from patio doors and French doors to custom wood, composite or steel doors – look great and are durable to withstand years of usage. We offer a full range of doors and door products, including fiberglass and panel doors, glass or aluminum doors, and virtually every type of door material to meet your specific requirements and price range.
New Doors Installation & Replacement
We offer a wide range of beautiful, function, and durable doors including doors from such well known manufacturers as Andersen, Pella, Marvin, Simpson, and Therma-Tru.  Our wooden doors and custom doors can be finished to your specific project requirements. Empire State Professionals can provide you with:
Entry Doors
Interior Doors
Basement Doors
Garage Entry Doors
Overhead Doors
Patio Sliding and French Doors
Syracuse Replacement Door Installation Contractors
At Empire State Professionals, we work one-on-one with you to select and install the perfect doors for your project. We will schedule, begin, and complete your installation work on time, including all the materials, parts, equipment and other necessary supplies needed to remove your old doors and install your new doors quickly and efficiently. You can depend on Empire State professionals for all your replacement and new door installation needs, along with our 1005 satisfaction guarantee for you and your family.
Please feel free to telephone or contact us online to discuss your replacement door needs, and to schedule a no-obligation onsite consultation. We look forward to talking with you soon.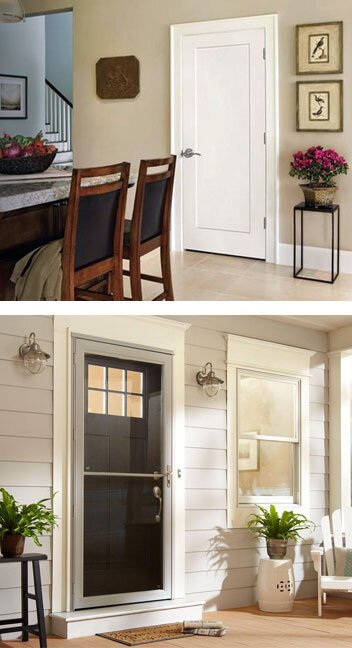 Schedule a Free Site Consultation
Syracuse and Central New York commercial and residential facilities and home owners rely on us to provide solutions to their environmental and construction challenges. Empire State Professionals, Inc. can help you with all of your environmental & construction needs.
Call us today at (315) 503-0000 or fill out this short contact form. We will get back to you shortly to answer any questions you may have.