If you are looking to replace the siding on your Syracuse area home as part of a home improvement project, there are a lot of considerations that go into picking the right type of siding for your home. You want something that looks good but holds up to harsh elements. It has to be easy to maintain and easy on the wallet as well. There is a lot to consider.
It's tough to know where to start when talking about siding. Today there are loads of materials available. Each of them offers unique advantages in aesthetics, maintenance, and durability. But today, we are going to go with two of the biggest, most impactful siding options, Fiber-Cement siding, and Celect.
Fiber Cement vs. Celect Siding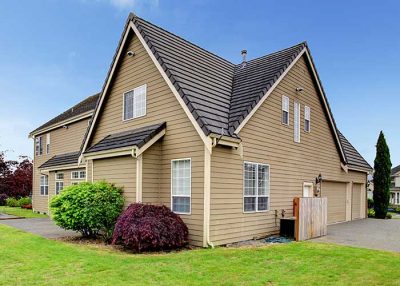 Fiber-cement is hasn't been around very long but has proven to be a very good siding material. It is stronger than Celect siding but both offer big benefits over other siding types.
It was only about 30 years ago when fiber-cement siding hit the market. It uses wood pulp and cement to create a durable, cost-effective siding material. Some of the benefits it offers are:
Durability
Minimal maintenance
A long lifespan
Great resistance to the elements
Rot resistance
Versatility in appearance
Now let us not leave Celect Composite Siding in the cold. This is new even when compared to the fiber-cement siding. But the impact it has had on the siding industry is huge.
It's a strong material that is just gorgeous and it can be almost indistinguishable from real wood. Some of the benefits Celect Composite siding are:
Durability
Virtually no maintenance
Immune to conventional rotting
An excellent warranty
Excellent element and impact resistance
A gorgeous variety of design and appearance options
These two siding types have similar benefits, comparatively Celect requires nearly no maintenance. Fiber-cement will require occasional recaulking. This is because Celect uses a patent-pending interlocking design. You also get a 25-year warranty where with Fiber-cement the warranty is only 15 years.
Which is the Right Choice?
For most Syracuse area homeowners, your exterior home additions and remodeling projects aren't something you do often. Getting a quality product that will look great for many years to come is important. Fiber-cement is a great product but it is more difficult to install and that can increase the price.
If you want the look of real wood then you should choose Celect siding. It is just a better product and it doesn't fade, rot or ever need recaulking.