Is your home in need of improvements or perhaps you would like to increase the functionality of your home. Remodeling your home is a sensible decision that adds years of enjoyment to your current home. Here are some exciting home renovation ideas that you can add to your list of "wants"!
Create More Living Space
As homeowners grow their families, they can simply outgrow their home. Expanding the interior can make the home feel larger. A common desire for homeowners that live in older homes is a open and modern layout. Having a kitchen that is more open can give the space a feeling of less room separation.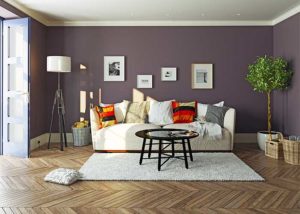 We have had several Syracuse are home remodeling and home improvement clients that have knocked out walls, giving their home a look of being bigger and more room to move around in. Another simple solution would be changing the color scheme of your kitchen and updating cabinetry, appliances, and add and island. The results can have a huge impact and it can take your outdated home and make it feel modern.
Updating the Color Scheme
To make an impact to your home doesn't always require taking a hammer to your walls. An example would be a lovely couple we did work for in Cicero, NY. All it took was changing up their color scheme to make their home ideal for the next chapter of their life.
Just by adjusting the interior paint, adding wallpaper, and making minor remodeling adjustment in the bathrooms their home went from looking dark and cramped to now looking spacious and modern. The bathroom with it's beige tiles throughout the floors and walls didn't give it much appeal. By simple removing half of the beige tiles from the walls and painting the walls white add the contrast that was needed. These simple changes and dramatic results and it took much less time to achieve than if we had to do a full home remodel.
When you are thinking about doing something to change up your home, met with Empire State Professionals first and let us help you see the possibilities.