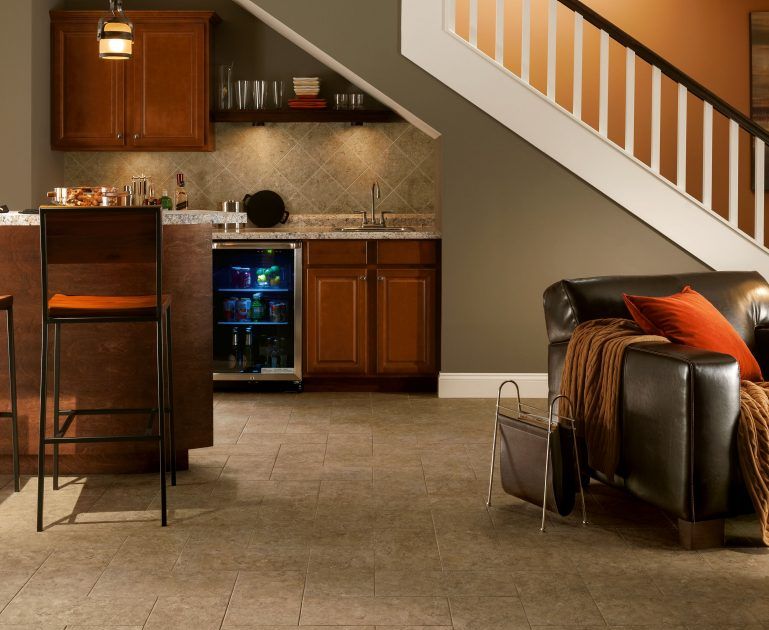 If you are like a lot of Syracuse area homeowners, your basement could be an uninviting, cold and dark part of your home where you only go to when absolutely necessary. That's where your furnace and water heater are. And you probably have your clothes washer and dryer down there, and you probably use it to store all kinds of items that don't fit anywhere else in your garage or bedrooms. And you certainly don't consider it a useable part of your house.  But that can all change with a little thought and minimal financial outlay.
Basement Finishing in Syracuse
With basement finishing, you can turn your basement into a 100% useable part of your home for you, your family, and your guests.  It may just become your favorite place to spend your leisure time – whether because you turned it into a family room (complete with pool table or exercise equipment), a man cave, or a family home theatre space.
There are tons of ideas out there for finishing your basement. It can be turned into an extra bedroom for guests, add a bar, a game or billiard room, the possibilities are endless.  And it's easy to heat with the addition of an energy-efficient vent-free gas or electric baseboard heat. All told, your finished basement can become the favorite part of your home.
When it comes to residential home improvement solutions, basement finishing is one of the most popular types of projects there is.  Finishing out your basement is a great way to maximize the livable space in your home whether it's for entertaining or other family uses.
Your Syracuse Basement Finishing Contractor
If you would like to explore your options for turning your cold, dark, dreary basement into warm, inviting, living space for you, your family, and your guests, we invite you to contact the Syracuse home remodeling experts at Empire State Professionals for a complimentary on-site basement finishing project analysis and help you realize your home renovations goals.